There is a standard 3.5mm headset jacket on the shield. You could connect with a standard earphone. We also integrate an audio amplifier on the shield. You could connect loudspeaker directly.
Features
Plug in and play for Arduino
Control by Serial UART interface or keys onboard.
Directly drive 32ohm headset.
On-board Audio Amplifier to drive 3W/4Ω external loudspeaker.
32 levels adjustable volume.
Support FAT16/FAT32 file system.
Support both SD/SDHC card and U-Disk.
On board 64MBit SPI-FLASH.
Support copying audio files from SD card or U-Disk to SPI-FLASH.
Supporting Sleep Mode.
Support 16K~320Kbps MP3 files and 8K~44.1KHz sampling rate WAV files (SPI-FLASH only supports MP3 format)
Connection
Plug in and play.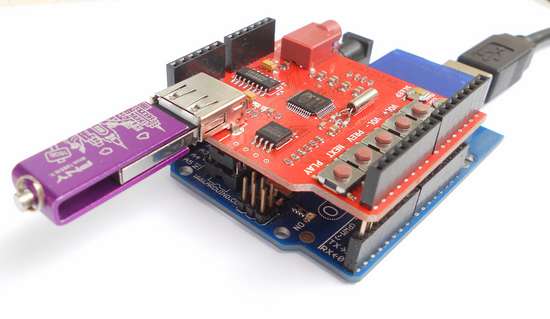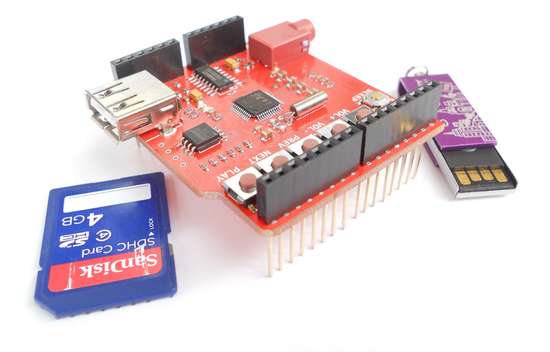 Dimension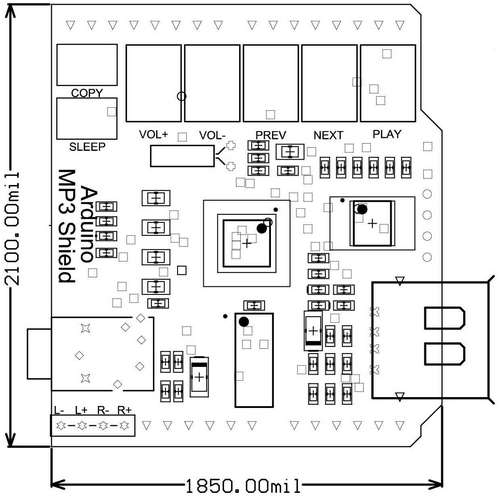 Download
Product list
Note: SD card or U-disk is not contained in the product list.